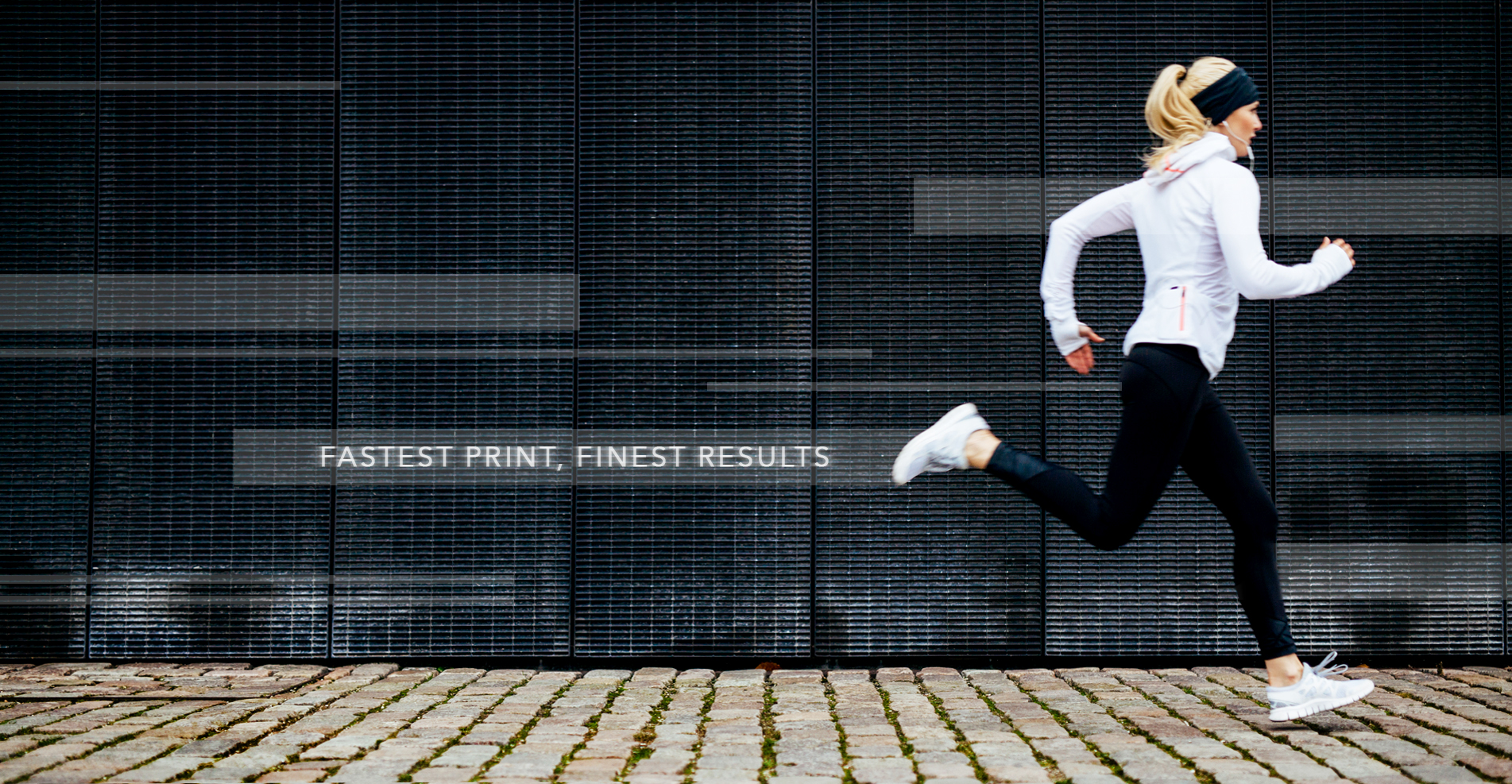 Drummond Printing Pte Ltd
Drummond Pte Ltd ("Drummond") provides a distinctive caliber of offset and digital printing, and
print-related services. Established since 1978, they have accumulated decades of
experience and expertise in printing like no other.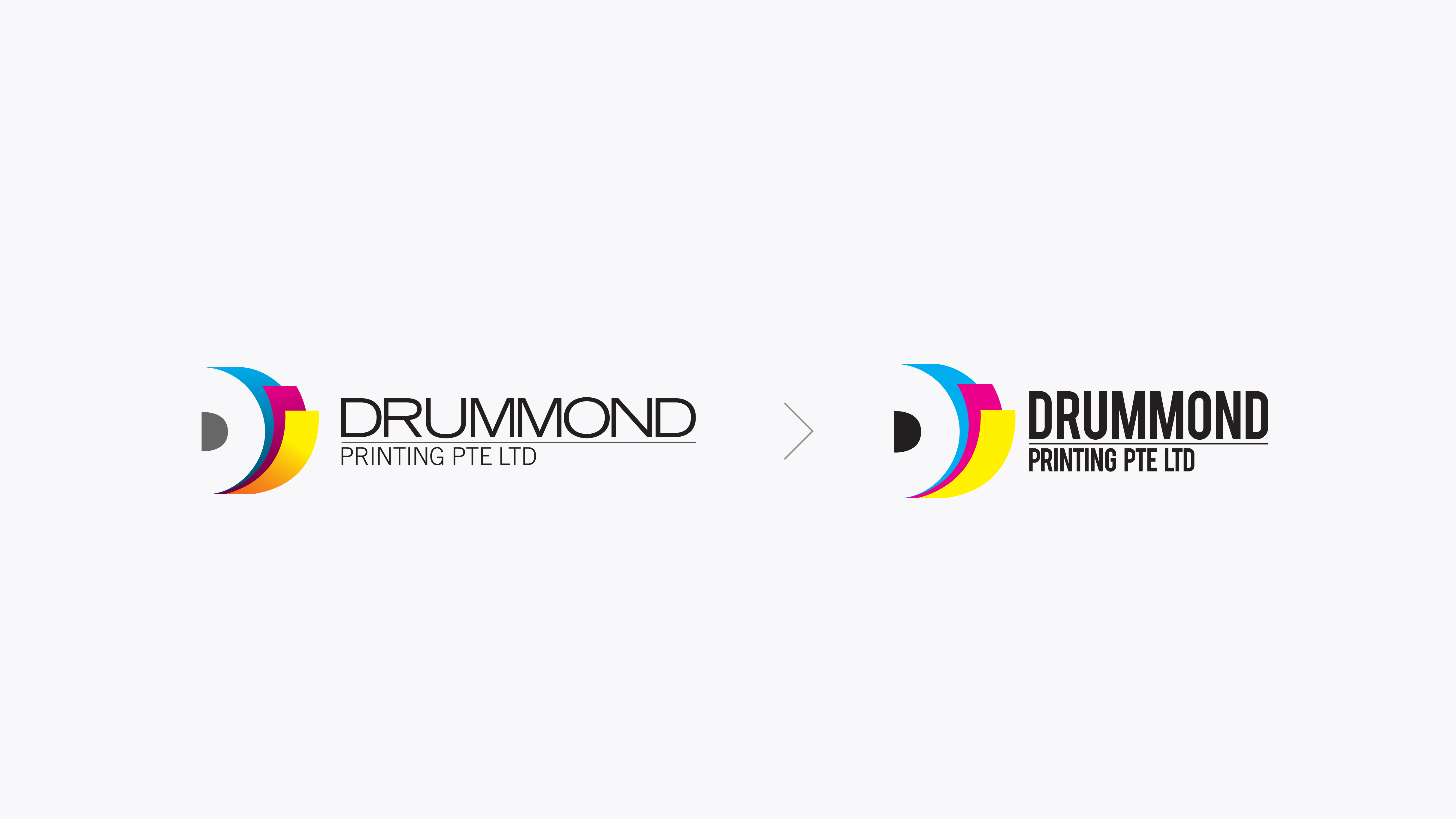 Lack of Direction
Drummond had no clear direction and reasons as to what
were the key reasons why Clients would or would not
continue doing business with them. They needed to have a
brand strategy put in place to build brand equity and give
reasons to all internal and external stakeholders for any
brand association, brand persistence and brand insistence.
Lack of Brand Positioning
In a competitive industry that is fully saturated, Drummond
found it difficult to distinguish who were their actual main
competitors and target markets. Also, they had no brand
positioning strategy to set themselves apart from its many
competitors.
Internal Inconsistency
Internally, they also faced challenging moments of brand
inconsistency, which impacted the quality and service that
was delivered to external clients, hence affecting the their
brand name and reassurance.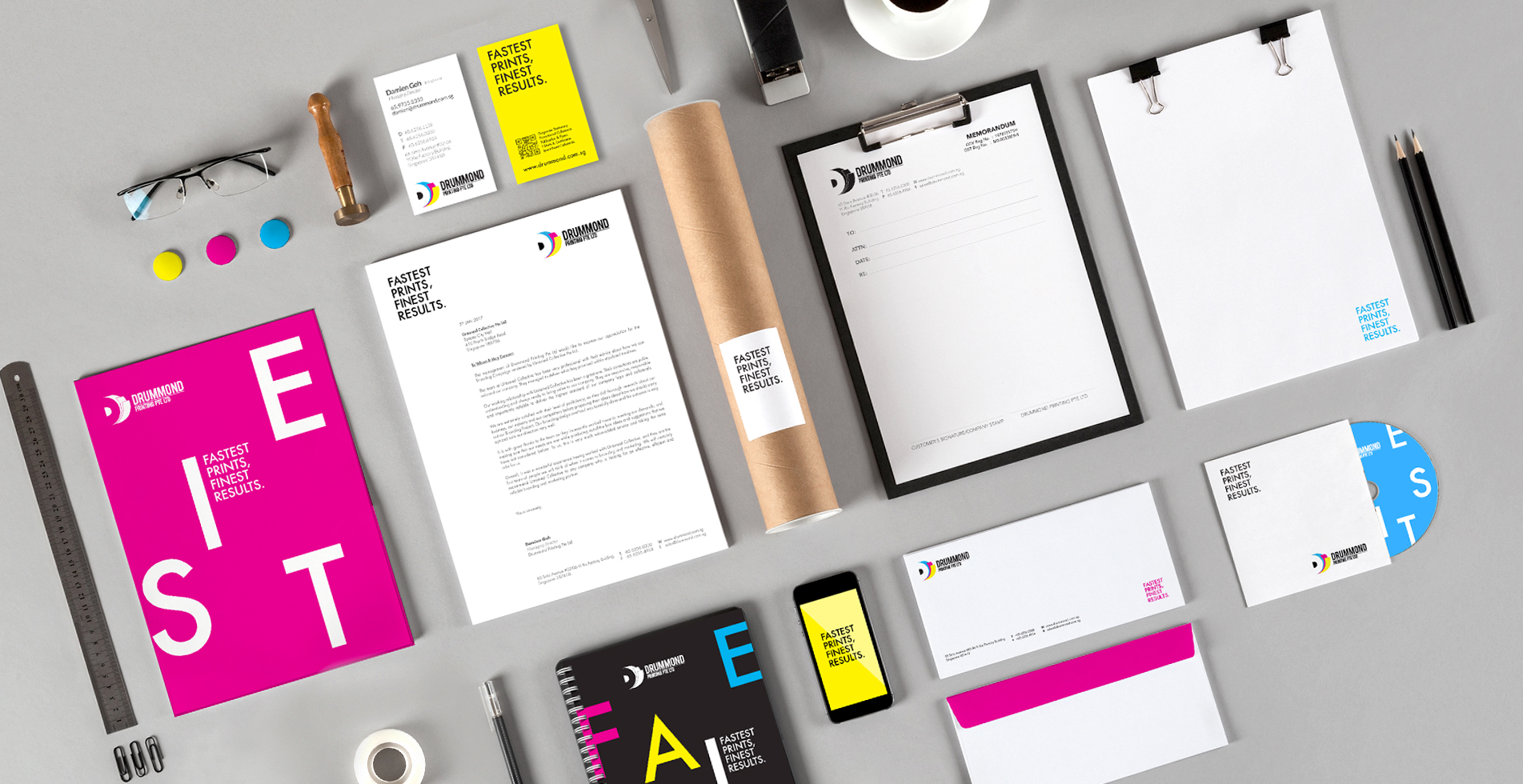 Strategy
Over a period of 7 months, research was conducted and a new brand strategy was drafted
with management along with a new set of guidelines on messaging and identity.
1. Brand Research
Understanding their brand's strengths and weaknesses as
foundation for their strategy.
2. Brand Strategy
Create a brand DNA strategy and communication strategy
to help them in achieving our goals.
3. Brand Identity
Create a brand identity system based on their brand
communication strategy to project the right brand image.
4. Internal Branding
Align all employees to the brand by educating, motivating,
engaging, and empowering them through key training program