EQ Insurance Company Limited is a homegrown general insurance provider.
They built their initial insurance success through the construction-related industry and have since grown to underwrite all classes of non-life insurances, including motor, property, casualty, finpro (trade credit, professional indemnity), marine as well as accident and health insurance to a diverse group of personal and commercial clients.
Backed by a strong management team with more than 350 years of combined insurance experience, they are a rapidly growing company and partner primarily with agents, brokers and financial advisers in their professional services to develop solutions for their customers.
Creative Collaterals – Annual Report
The Annual Report was layout such that it is clean, corporate, and easy to read

The images chosen were forward looking and technological to convey their ongoing efforts to invest in integrating technology in their day-to-day operations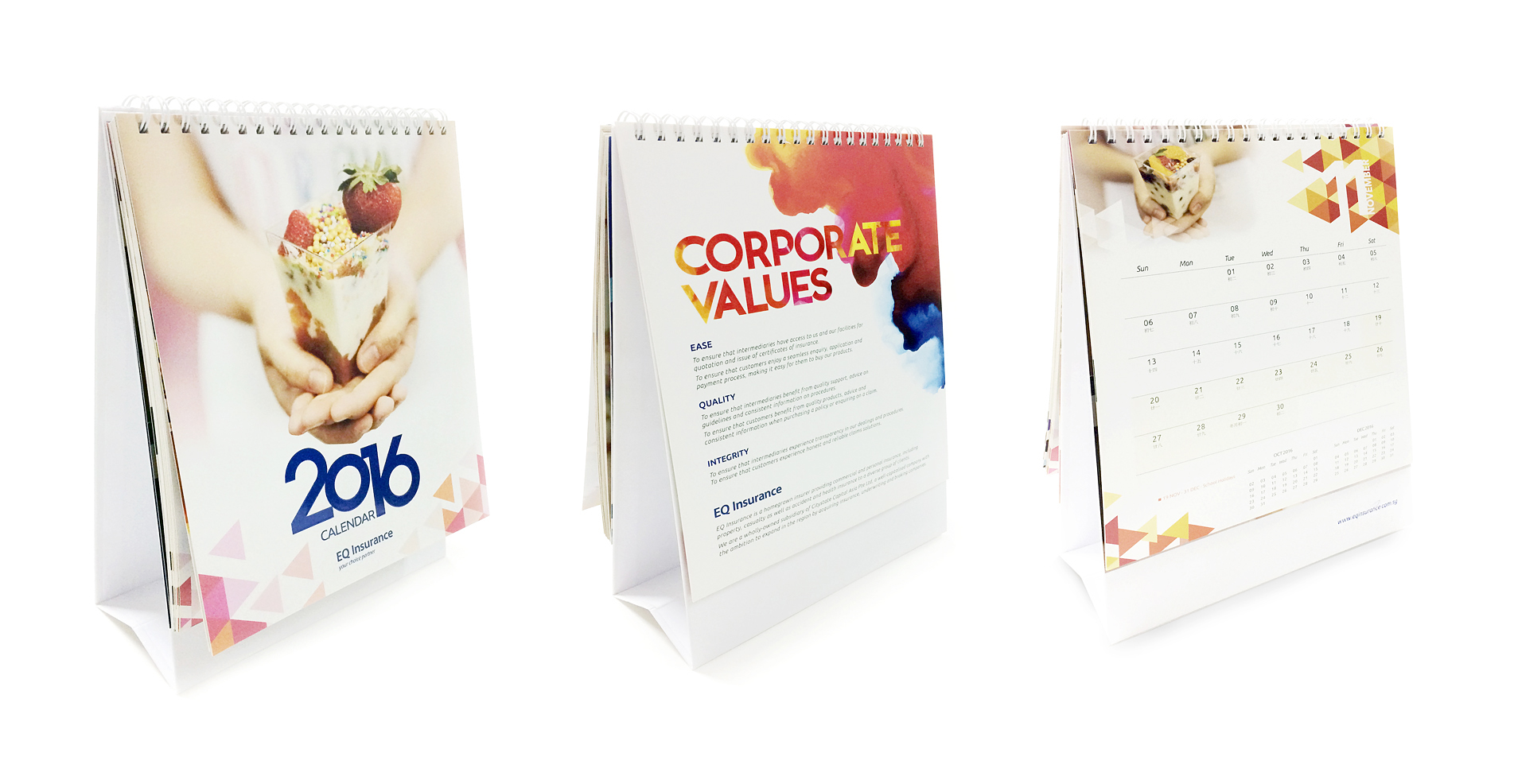 Creative Collaterals – Calendar
The Calendar was designed and layout around the theme of hands – to convey EQ Insurance's desire to give back to society.

The images were taken by us during their CSR initiative at Club Rainbow.

 Club Rainbow is a charity organization that aims to provide comprehensive help to children who are suffering from a range of chronic and life-threatening illnesses and their families. In total, there were 22 all-employee volunteers who gave their time and energy to facilitate a trifle cake decorating session for these children. This session was an occasion for the beneficiaries to present the trifle cake to their caregivers as a form of appreciation for the relentless care given to them.